CS Tushar Pahade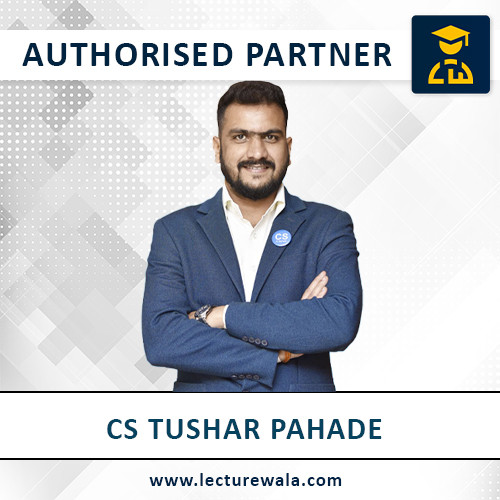 About CS Tushar Pahade
Tushar Pahade is a renowned name for CS students he works as a lecturer in a reputed Institution and visits several other institutes as a guest lecturer. He is 31 years old and a member of the Institute of Company Secretaries of India since 2008.
He is a commerce postgraduate and further he has done his law graduation from Nagpur. Besides providing CS guidance, he also holds strong lecturing grips on subjects like "Company Law", which is quite an important section in the corporate world nowadays. CS Tushar Pahade has several books for guidance and course studies on "Company Law" and its presumptive actions.
Tushar Pahade's vision and expertise in the Law field have come from his immense knowledge and academic qualifications. The combination of law and commerce has brought about the actual shine in his expertise in the respective fields that helped him to possess such dignified posts in the reputed organization at such a young age.
In this way, CS Tushar Pahade is a self-made man, who happens to be an example and inspiration to many CS aspirants of this time. Apart from that, his students benefit from his valued CS course studies for the executive and advanced professional level. At Lecturewala, you can get the Tushar Pahade Pendrive classes and pursue your career as a CS professional.
Apart from the video classes of Tushar Pahade, you can also get the related course modules and books which bring flexibility and let you read and learn anytime, sitting anywhere.
Buy Online CA/CMA Classes of CS Tushar Pahade from Lecturewala
Showing 1 to 20 of 20 (1 Pages)