CA Parveen Jindal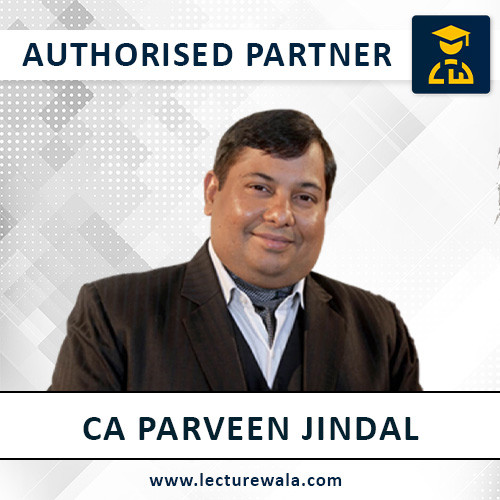 About CA Parveen Jindal Sir
CA Parveen Jindal is a first-class commerce graduate from Punjab University (Chandigarh). In 2002, he was recognized as a Chartered Accountant at the age of 21 and since then has always been known for his accounting and number crunching skills. His sharp capabilities helped him complete all levels of Chartered Accountancy in one go and yes, all of them with flying colours.
In the year 2010, Parveen Jindal pursued post-graduation in Indian Accounting Standards and IFRS. His merit portrays his scholastic performance at exams. He has been a topper at Punjab University with 100% marks in Financial Management and Accountancy.
His immense learning and caliber make him a renowned professor. He has a strong hold on his subjects and has been coaching for over 11 years. CA Parveen Jindal has been an Accounts tutor to students of CA Final and CA IPCC level.
Parveen Jindal has shared his extensive experience and knowledge in research documents curated and written by him. Some of them have had the pleasure of being published in the ICAI student journal.
His army is strong; CA Parveen Jindal has tutored over 46,000 students till date.
At Lecturewala, Parveen Jindal teaches the following:
· CA Final FR (New Syllabus)
· CA Final FR (Old Syllabus)
· CA Inter Accounts (New Syllabus)

· CA Inter Advance Accounts (New Syllabus)