CA Sanjay Khemka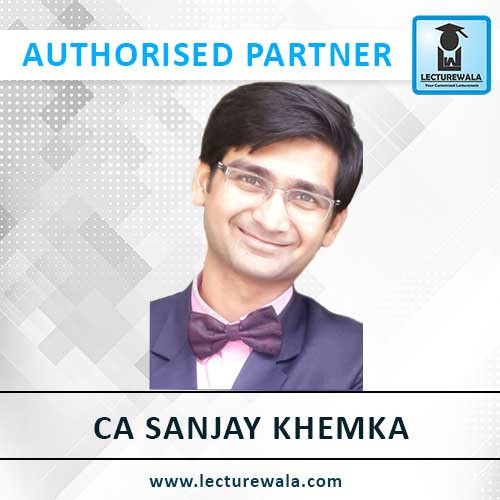 Sanjay Khemka is a Xavier, Kolkata passed out student. With all India 28th rank he became Chartered Accountant in 2009 and chose to teach. His student-friendly teaching technique and public speaking skill make him one of the best teachers.
He is specialized in Finance & IT and conducts classes on Strategic Financial Management (SFM) for CA training. He also offers classes for the CS and CMA students.
With 10 years of experience, he inspired more than 15000 students and let them go ahead to crack the paper. He also worked in Big 4 "PWC, and other famed companies like ITC and awarded as the best paper presenter. His deep understanding of the SFM makes him capable of teaching students in a better way. CA Sanjay Khemka takes care of each student and helps to learn the tips on how to prepare in the best way.
Sanjay Khemka not only teaches the students, but he even nurtures them that help students to feel confident. He is a pioneer who is providing CA training to students and helps in unlocking the hidden doors of success. He creates pathways for students so that they can achieve a great career and brings in the self-confidence. He was also awarded as national champion in ICAI Elocution competition.
Joining Online Classes
You can join Sanjay Khemka pen drive classes and go through the online sessions, which make it easy to prepare for the CA exam and gain confidence. You can get the books online and participate in the Sanjay Khemka video classes easily. Through video recordings, you can also go for revision classes as and when required.
Sanjay Khemka at Lecturewala
Lecturewala is the place where you can find the classes conducted by CA Sanjay Khemka. He provides lectures for the CA
It's time for the students to explore a great career moving through the path directed by CA Sanjay Khemka.
Showing 1 to 40 of 40 (1 Pages)