Sudhir sachdeva Classes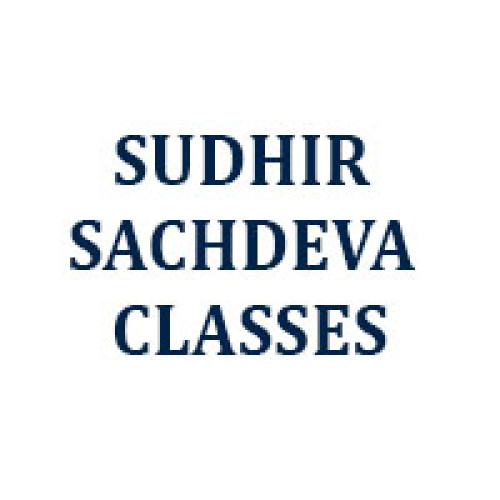 Order the Best Study Material Online from Lecturewala in Association with Sudhir Sachdeva's Classes
Been looking for quality video lectures and study material? We have got you covered. Lecturewala is an e-commerce platform that provides quality video lectures at affordable prices. The reason we are able to bring to you the best video lectures is because we collaborate with the choicest coaching classes and faculty in town. We associate ourselves with the best and bring their enriched content to the forefront. One of our latest associations is with Sudhir Sachdeva Classes. Over the years, Sudhir Sachdeva Classes has helped students with the right kind of knowledge.
To do well in any competitive examination a student needs the best study material and an approachable professor and this is what is available at Sudhir Sachdeva Classes. CA Sudhir Sachdeva has been serving as a teacher for about 16 years. It is these years of practice and the immense knowledge that makes him a chosen professor. He has been an indispensable part of over 20,000 students' educational journeys. At Lecturewala you will find CA Sudhir Sachdeva's lectures for CA Foundation, CA Inter, CMA Foundation, CMA Inter, CS Executive and CS Foundation.
Apart from providing the best study material online, at Lecturewala we also provide the best customer support. With Lecturewala you will always have a hassle-free time this is because we provide free home delivery and make sure all products are delivered within a stipulated period of 6-7 working days. For all your study material needs, we have got you covered. Make the most of our pocket-friendly products today! Check out a range of products below and shop now.
Buy the Best CA/CMA Lectures of Sudhir sachdeva Classes from Lecturewala
Showing 1 to 9 of 9 (1 Pages)