CMA (US)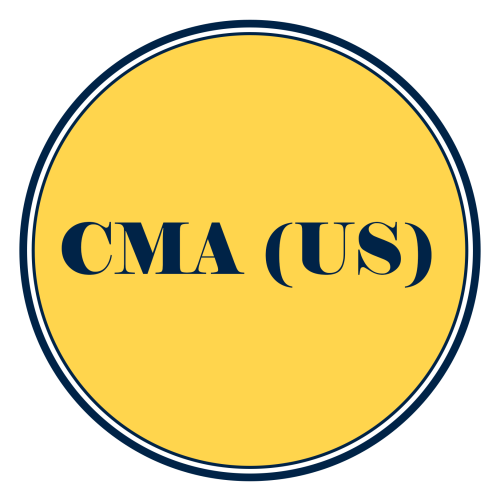 What is CMA?
CMA stands for Certified Management Accountant. CMA includes financial accounting and strategic management. CMA is one of the growing professions in the world. To become a CMA, you should have strong abilities, a sharp intellect, and a good work ethic.
CMA Benefits
Certified Management Accountant has many advantages and benefits. They are as follows:
High Income: You will be able to earn a respectable amount of money from a job after you are a CMA.

Consistent Growth: The development is as upscale as it stands on global opportunities.

Business Perspective: A CMA is crucial to the expansion of any organization.
Qualification for CMA
For becoming a CMA candidate needs to clear 3 levels. They are as follows:
CMA Foundation: CMA foundation is a basic and first-level examination for CMA Aspirants. The eligibility criteria are you need to complete the 10th standard Examination.
CMA Inter: CMA Inter is also known as CMA Intermediate. After completing the CMA foundation, one can apply for CMA Intermediate. The eligibility criteria are 18 years and above for CMA Inter and you need to pursue a Bachelor's Degree.
CMA Final: CMA Final is the last level examination. To enter in CMA final examination candidate needs to complete 15 months to 30 months of practical examination and 6 months of work experience
CMA Courses and other details
You can now pursue CMA with Lecturewala by purchasing all levels of CMA courses at a very low price. We provide CMA video lectures, CMA pen drive lectures, and CMA online classes by trained professionals and certified CMA. What are you waiting for? Start learning with Lecturewala Now…
CMA Job Packaging and other details
In India, a Certified Management Accountant can get an annual starting salary of 3.45 LPA to 32.5 LPA. The average salary of a CMA is 8.00 LPA. On the global level, the annual salary goes much higher per annum.
Showing 1 to 3 of 3 (1 Pages)