CA Atul Agarwal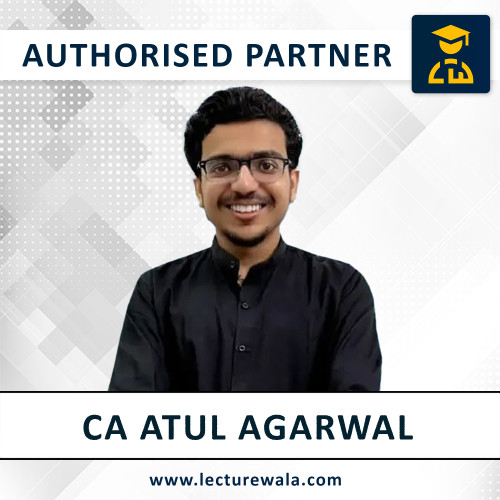 CA Atul Agarwal is one of the most eminent names amongst CA professionals, who is popularly known for being the youngest and the only candidate in the history of ICAI to get the highest scores (83) in an Audit paper. He victoriously emerged as the topper of the CA Final June 2018 exam with an All India Rank (AIR)of number 1 and a brilliant score of 618/800 (77.25%).
A combination of ICAI study material and 8 to 10 hours of self-study is what led to CA AtulAgarwal's success story of topping the CA Finals. Apart from that, some of the key components according to him are thorough study of ICAI material, practicing consistent revision and solving CA mock tests.
AtulAgarwals CA classes online called AIR1CA Career Institute (ACI), which he co-founded with May 2019 CA Final topper, Ajay Agarwal is one of the best coaching institutes for CA in India today. His lectures are well packaged with resourcefulskills and immense knowledge.
With his ability to teach students the guide to balancing hard work withsmart studying techniques, CA AtulAgarwalsets the right example forbeing the best mentor and guide a CA aspirant can have.
Showing 1 to 29 of 29 (1 Pages)